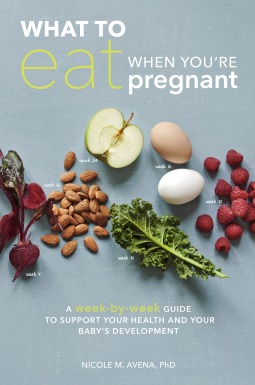 A trimester-by-trimester guide to what to eat--as opposed to what to avoid--while pregnant and nursing, to support the mother's health and the baby's development during each stage of pregnancy, with 50 recipes.
Pregnancy has traditionally been viewed as a time when women can give in to their food cravings and not worry about their weight. But new research suggests that the foods women eat during pregnancy can have a lasting effect on the baby's brain development and behavior, as well as the mother's waistline. While many books tell women what not to eat, there are few guides that tell women what to eat while also considering that hormonal influences during pregnancy can make it difficult to stick to a healthy diet. More and more women enter pregnancy overweight, gain an unhealthy amount of weight while pregnant, then struggle to lose the "baby weight" after the baby is born. Drawing on the latest research from the fields of medicine, nutrition, and psychology, this guide gives moms-to-be a clear understanding of what their bodies really need and how those foods contribute to the development of healthy and happy babies.
My thoughts: Where was this book when I was pregnant with my daughter?! I know that what we eat has an impact on how we feel, our emotions, and, when we are expecting, the development of our babies. It is interesting to read that studies are starting to show that what the mother eats when she is pregnant can help or harm her child's development. I know we all know that there are harmful things for a pregnant lady to do (alcohol, drugs, etc) but it interesting to take it a step further and realize that how important it is to try to eat healthy and vitamin rich foods. I thought it was interesting to read several options for how to deal with morning sickness, not just to take ginger (which is the only one that I heard when I was pregnant. It didn't work for me).
I think this is a wonderful resource for pregnant mamas! If you know someone who recently found out they are expecting, then this is a must for them. The suggestions are wonderful and I love that there is a recipe to accompany each food, most of them are incredibly easy to prepare. Two thumbs up!
I received this book from Blogging for Books in exchange for my honest review.