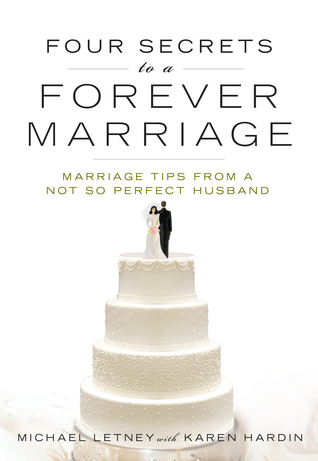 Good marriages don't just happen.
So what makes a marriage work? Not just for the honeymoon, but for a lifetime?
Is there a secret to the elderly couple, who are sitting on the park bench, still holding hands after fifty years of marriage? The answer is yes.
Author Michael Letney, shares his story, his mistakes, and the secrets he's learned that are essential to any lasting relationship. Marriage, like the tiers of a wedding cake, requires a solid foundation to support the layers on which the couple can stand firm through life.
Your happily ever after awaits.
The secrets to a marriage of Transparency, Truth, Trust, and Unity are not just for some-they are for you. Learn what makes a relationship not only persevere through the most difficult challenges, but also grow to deeper love, commitment, friendship, and unity.
This is the perfect book not only for newlyweds, but for those who want to deepen their relationship and strengthen their marriage…and for those who are ready to call it quits. It's never too late.
My thoughts: I have read a lot of marriage books over the years (I will point out that I didn't start reading them until I was engaged to my husband, unlike one of my friends, who had read a large chunk of the Christian marriage books out there before she was even dating her husband.;)), though I have started to slow down on reading them since a lot of them have a lot of the same principles and ideas. I found Michael Letney's book to be refreshing, interesting, and easy to get through, since he uses personal stories and failures (as well as triumphs) to show how vital Transparency, Truth, Trust, and Unity are in a marriage. I really appreciated how he shared some of his failing and how God used them as a wake up call for his marriage. This is a great resource for both engaged couples and those who have been married for a while!
I received this book from Worthy in exchange for my honest review.