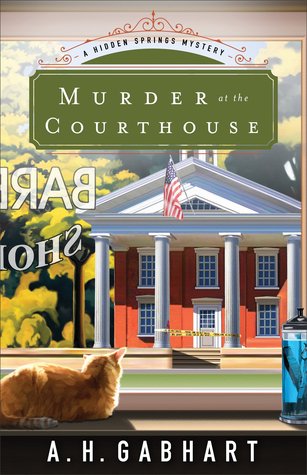 After a few years as a police officer in Chicago, Michael Keane has no trouble relaxing into the far less stressful job of deputy sheriff in his small hometown. After all, nothing ever happens in Hidden Springs, Kentucky. Nothing, that is, until a dead body is discovered on the courthouse steps. Everyone in town is a little uneasy. Still, no one is terribly worried--after all the man was a stranger--until one of their own is murdered right on Main Street.
As Michael works to solve the case it seems that every nosy resident in town has a theory. When the sheriff insists Michael check out one of these harebrained theories, his surprising discovery sends him on a bewildering search for a mysterious killer that has him questioning everything he has ever believed about life in Hidden Springs.
Bringing with her a knack for creating settings you want to visit and an uncanny ability to bring characters to life, A. H. Gabhart pens a whodunit that will keep readers guessing.
My thoughts: Having grown up in a small town, it was fun to read the first in this mystery series set in a small town in Kentucky. Even though I found the beginning of the story to be a little slow, it picked up nicely and had some interesting characters in it! I liked getting to know the main character, since he has an interesting back story that adds a lot to the story.
I enjoyed this book and look forward to reading the other books in this series!
I received this book from Revell in exchange for my honest review.