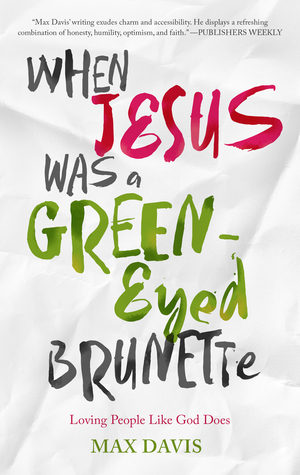 When Jesus Was a Green-Eyed Brunette weaves heartwarming and miraculous stories of Jesus showing up in ordinary people, revealing that He knows us and is fully present in our everyday circumstances, especially in our difficulties. As best-selling author Max Davis puts it, "When we are born again, Jesus lives inside each of us. He is very much alive today and still does incredible things -- sometimes supernatural things -- through us!"
Davis's own life was dramatically altered when he first came face-to-face with Jesus living inside a green-eyed brunette. That encounter started a forty-plus-year journey where Jesus became his best friend. When we see others as God sees us we will love them as God loves us.
Those hurting and weary from worn-out religion are longing for a fresh touch from the living Jesus. By letting Jesus live through us we become a conduit of His love. Authentic Christianity is not about religion but a relationship with Jesus. Davis challenges us to do more than simply receive His grace -- we need to allow grace to soften, change, and shape us. As you read this book, you will laugh, cry, and come face-to-face with the living Jesus.
My thoughts: Max does a wonderful job of weaving his story of meeting Jesus through a green eyed brunette with the stories of others and scripture verses. I love that there are stories of some heroes of faith one will recognize, like Corrie ten Boom, and then there are the stories of every day heroes who have heard the call to follow God and are doing the best to live out that call in their every day life. This book is engaging and fun to read. Not to mention, it challenges the reader to take a look at how to show others God's love.
I received this book from Worthy in exchange for my honest review.