This week over at
The Broke and Bookish
, the subject for the week is the top ten books recently added to one's to be read list.
1. Flames
When I mentioned one of Ginny's other books last week, I realized that she has a few new releases that I need to read.
2. Home
This one looks excellent, about an author escaping a deadline.
3. An Unlikely Suitor
I've enjoyed the books that I have read by Nancy, so I added this to my list recently when I realized it was one of her newer releases.
4. Wild Heart Summer
I'm behind on some of my favorite authors!
5. The One True Love of Alice-Ann
A WWII era story that looks excellent!
6. Catching Heat
Really, my sister tells me that I need to read this whole series, so I added it to my list.
7. The Returning
I thought the second book had more going for it than the first, so I hope that this one will continue the trend and be the best yet! I like the idea that 20 years have passed.
8. A Name Unknown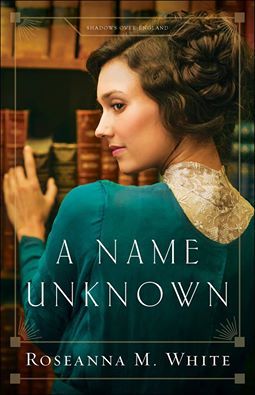 I look forward to this one! It will have some mystery and suspense, which should be delightful.
9. Rescue Me
The characters in this book were introduced in
Montana Skies
, so I look forward to seeing how their story plays out!
10. Spindle
This one looks like a fun retelling of a favorite fairy tale. Has anyone else read it?
So, that is my list for the week. What is on yours? What should I add to mine?