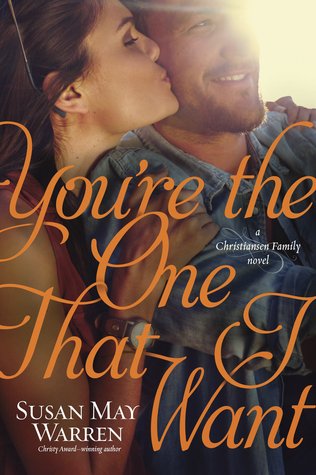 Owen Christiansen has been in a downward spiral since an injury ended his NHL career. But a job on an Alaskan crabbing boat offers a fresh start . . . maybe even a shot at romance with Elise "Scotty" McFlynn, the captain's daughter.
Used to being one of the guys, to never relying on anyone, Scotty doesn't believe in happily ever after―especially with someone like Owen. Her instinct is confirmed when Casper Christiansen arrives to drag his prodigal brother home, bringing with him a truckload of family drama―and even worse, the news that Casper is wanted for questioning in connection to a crime back in Minnesota.
But Owen is more than the sum of his mistakes, a truth both he and Scotty discover when she escorts both brothers to Deep Haven as part of her new job on the Anchorage police force. Thrust into an unfamiliar world of family, faith, and fresh starts, Scotty begins to see potential for a happy ending . . . if she's brave enough to embrace it.
My thoughts: Susan May Warren has done it again! I love how she can take a messy, complicated story and make the reader fall in love with the characters and their beautifully broken road to grace. I wasn't sure how I would like this one, since Owen's story has been full of drama from the beginning, but I would up loving the book. I love the humor in the story! I also really appreciate the letters that Ingrid writes to each of her children, a beautiful tradition that I would like to do as a mother. Susan does a wonderful job of bringing this series to and end, wrapping up some of the loose ends from the other stories. If you are looking for an interesting series that will keep you on your toes and introduce you to love able characters, then I highly recommend this series!
I received this book from Tyndale in exchange for my honest review.