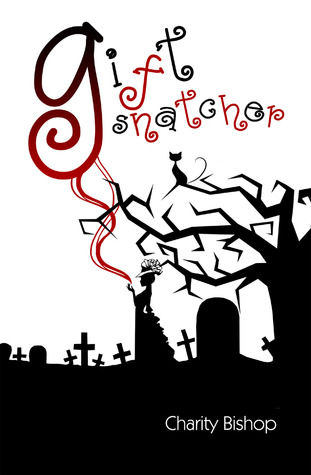 The ad in the newspaper says Alana is a witch.
She isn't. She is something far more important… a Giftsnatcher, able to discern, identify, and steal the spiritual gifts of others. For years, she and her older sister have made a living selling them to paying clients. But when Lord Tremain wants her to bestow a particularly powerful gift on his grandson, for the first time in her life, Alana can't. It doesn't work.
Her quest to find a stronger gift, one able to penetrate Edgar's broken defenses, leads her into the social circle of Dr. Joseph Bell, a leading Edinburgh physician whose true profession comes to light as dark forces close in around them. Her stable, predictable life is turned upside-down when an unseen nemesis lures her into a series of macabre events that force her to confront her fundamental beliefs about the nature of good and evil.
Illusions, family curses, blood magic, and the Ripper killings unfold in a chilling tale of magic, murder, and mayhem as Alana unravels the truth not only about Edgar, but also herself.
My thoughts: It's hard not to go a bit fan girl-ish about this book, since I absolutely adored it! While it was a bit dark at times (dealing with the mystery behind Jack the Ripper), I think Charity did a wonderful job of handling the story, making it interesting and ridiculously hard to put down. I'm afraid I stayed up late a couple of nights in a row, just so I could read uninterrupted.;)
I love that the story brings in some of the characters from her other books (
Thornewicke
and
The Secret in Belfast
), while adding plenty of new, unforgettable characters.
I read a lot of different books, and was blown away by the quality of writing and depth to the story. Both are something I didn't realize a lot of current fiction is missing until I read this book.
Fans of Harry Potter and other books on magic should be thrilled with this story.
I received this book from the author in exchange for my honest review.