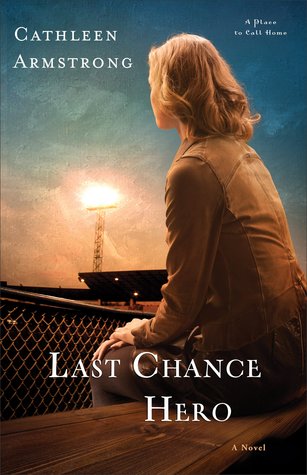 The inhabitants of Last Chance, New Mexico, could not be more pleased. Dr. Jessica McLeod has opened an office right on Main Street. Andy Ryan, the best athlete the little town ever produced, has ended his short career in the NFL and has come home to coach the mighty Pumas of Last Chance High. Unfortunately, Dr. Jess immediately gets off on the wrong foot when she admits that she's never seen a football game, isn't really interested in doing so, and, in fact, doesn't know a first down from a home run. Meanwhile, Coach Ryan is discovering that it's not easy to balance atop the pedestal the town has put him on. When this unlikely pair is drawn together over the future of a young player--whose gifts may lie in the laboratory rather than on the football field--they begin to wonder if they might have a future together as well.
With the flair that has made her Last Chance books a favorite among readers of contemporary fiction, Cathleen Armstrong draws on the passion Americans have for the traditions of small-town high school football.
My thoughts: This story is the fourth in the series
A Place to Call Home
. While you can read it without having read the other books in the series, I think it helps the story flow better if you have read the other books, since the main characters from the first three books show up.;)
The story is a bit different then I thought it was, since the hero was hard for me to grow to like.;) Actually, I found both of the main characters took a bit for me to warm up to. The story is a lovely one that flows nicely though, and I think the small town feel.;)
I received this book from Revell in exchange for my honest review.