Susie is a desperate young mother with another baby on the way. Her late husband left her nothing but his bad reputation. She has no money and is too ashamed to return home to her family. When she is trapped alone during a snowstorm with a stranger and the baby coming, her only choice is to rely on him.
Boone came west to find healing for his tuberculosis. He never expected to find himself trapped with a lost young widow. Or how fast he could fall for her and her two little ones. But it doesn't take long for his secrets to come to light.
After everything she's suffered in the past, can Susie ever trust another gambler?
My thoughts: I enjoyed getting the know the characters of this story as they were thrown together and seek to get past their mistakes and past to become a family. I felt for Susie, with there not being a lot of options for young women back then, especially a young mother, and the fears that she feels for her future and her relationship with another gambler. I thought that the story was a sweet, enjoyable read.
I received this book from Celebrate Lit. This is my honest review.
Click here to get your copy! This post contains affiliate links.
About the Author
Lacy Williams wishes her writing career was more like what you see on Hallmark movies: dreamy brainstorming from a French chateau or a few minutes at the computer in a million-dollar New York City penthouse. In reality, she's up before the sun, putting words on the page before her kids wake up for the day. Those early-morning and late-night writing sessions add up, and Lacy has published fifty books in almost a decade, first with a big five publisher and then as an indie author. When she needs to refill the well, you can find Lacy birdwatching, gardening, biking with the kiddos, or walking the dog. Find tons of bonus scenes and reader extras by becoming a VIP reader at www.lacywilliams.net/vip .
More from Lacy
The Kindness of a Stranger
I don't know about you, but I love watching videos where something is going wrong and a stranger steps in to save the day. Dog caught in the Thames and can't get out? Stranger wades into the water to save him. Someone in line at the grocery store and doesn't quite have enough money for their needed groceries? Stranger steps in and pays the difference.
I have a story like that of my own. My children like to play at our neighborhood park after school pick-up. Everything seemed normal until it was just about time to go and my eight-year-old daughter walks up with a nosebleed. I haven't carried a diaper bag in two years and I have no tissues in my purse. I'm trying to keep tabs on my four-year-old because she's running around, oblivious to anything else going on. My two older kids are off with friends and I can't see them but I can hear their voices nearby.
And several moms who were also watching their kids play at the park rushed over to help me. One mom had gauze in her daughter's backpack because her daughter sometimes gets nosebleeds at school. Another mom had baby wipes so I could wipe off my daughter's hands. Another mom rounded up my four-year-old so I didn't have to worry about her while I was taking care of the older one. I left the park *not* in a complete panic because these moms that I don't know took care of me. They didn't have to. But they stepped in simply because I needed help.
That's what happens in The Wrangler's Ready-Made Family. After experiencing a stagecoach crash and being snowed in and stranded together, hero Gil Hart shows his true colors by helping Susie, a young mother with a baby on the way. Susie's been burned before and this is maybe the *only* situation that would've allowed her to open up and see Gil for who he really is. Of course, that's only the beginning of the story. If you'd like to give it a try, you can use Amazon's Look Inside feature to sample the book.
Blog Stops
lakesidelivingsite, August 10
Debbie's Dusty Deliberations, August 11
Books and Everyday Life, August 11
Inklings and notions, August 12
Texas Book-aholic, August 13
deb's Book Review, August 14
Happily Managing a Household of Boys, August 14
Abba's Prayer Warrior Princess, August 15
For Him and My Family, August 16
Locks, Hooks and Books, August 17
Simple Harvest Reads, August 17 (Guest Review from Donna Cline)
Connie's History Classroom, August 18
Ashley's Clean Book Reviews, August 19
Musings of a Sassy Bookish Mama, August 20
Pause for Tales, August 20
A Modern Day Fairy Tale, August 21
Labor Not in Vain, August 22
Truth and Grace Homeschool Academy, August 23
Giveaway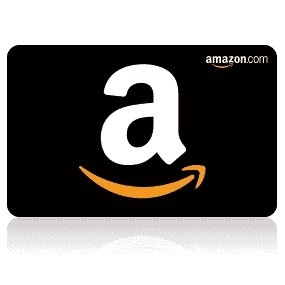 To celebrate her tour, Lacy is giving away the grand prize of a $50 Amazon gift card!!
Be sure to comment on the blog stops for nine extra entries into the giveaway! Click the link below to enter.
https://promosimple.com/ps/111b8/the-wrangler-s-ready-made-family-celebration-tour-giveaway