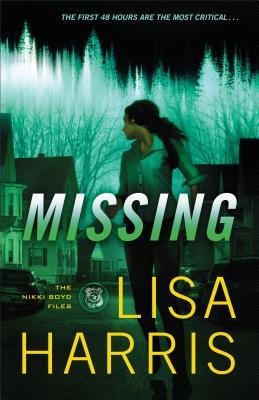 Nikki Boyd Enters the Deadly World of Counterfeit Drugs to Find a Missing Woman
Nikki Boyd isn't usually called in on homicides; her forte is missing persons. But when a case with two murdered and two missing pops up on a quiet suburban street, she's ready to start the investigation and find missing homeowners Mac and Lucy Hudson. When the first clues lead her to the boat of her friend Tyler Grant--and another dead body--Nikki must untangle what ties Tyler to the Hudsons. The clues pull her into a deadly maze of counterfeit drugs and a killer who will stop at nothing to silence anyone who threatens his business--including Nikki.
Christy Award-winning and bestselling author Lisa Harris puts readers right into the action in this fast-paced thriller that will have them turning pages long into the night.
My thoughts: I loved the first book in this series, since it was fast pace and kept the reader on their toes! While this one is every bit as good as
Vendetta
, I felt like it didn't quite have the same drive. I did like that the mystery took some time to figure out, since there were a lot of different pieces and things going on with the story. If you are looking for a good mystery series to start, then I recommend this one! I look forward to reading the next book about Nikki!
I received this book from Revell in exchange for my honest review.