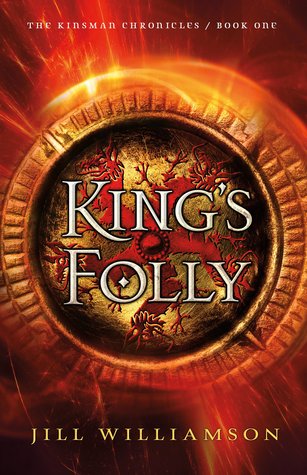 The gods are angry.
Volcanic eruptions, sinkholes, ground shakers--everything points to their unhappiness. At least that is what the king of Armania believes. His son, Prince Wilek, thinks his father's superstitions are nonsense, though he remains the ever dutiful heir apparent to the throne.
When a messenger arrives and claims that the town of Farway has been swallowed by the earth, the king sends Wilek to investigate. But what Wilek discovers is more cataclysmic than one lost city. Even as the ground shifts beneath his feet, Wilek sets out on a desperate journey to save his people and his world. But can he do it before the entire land crumbles?
My thoughts: This story is wonderful! You have to be prepared to set aside a chunk of time though, since it is hard to put down.;)
At first, there a lot of characters and things to keep track of, but the story soon settles and is easier to follow. A bit darker than I thought it would be, I still found it interesting, just geared towards a little older audience then her Safe Lands series, especially since this one has more sesuality. (though really, that series is for a little older teen audience as well) I like that the book was written in the style like the Old Testament times-I think Jill does a wonderful job of sticking to a different style.
This is a wonderful book for those who are fans of Jill's other stories.
I received this book from Bethany House in exchange for my honest review.