I must not read a whole lot of books that are out and out funny, since this topic has been harder for me to come up with titles for. I think I need to remedy that, since I need a good laugh once in a while! So, if you have the chance to leave a comment, be sure to let me know what hilarious books I need to add to my TBR list.;)
1. With This Ring?
By default, I am not generally a fan of novella collections, since I like more character development than most offer. This one was a hilarious collection though!
2. At Love's Bidding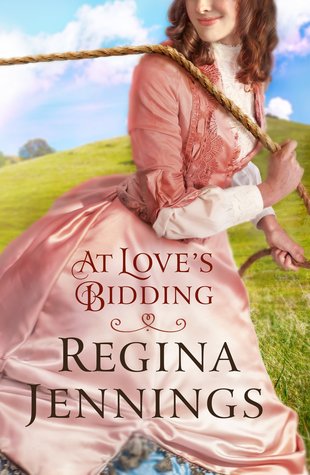 The characters in this book were a lot of fun, and I loved the glimpse into different auction houses of the 1800's.;)
3. One Plus One Equals Trouble
These two and their uncanny predicament! I loved their sparing.
4. My Fair Godmother
Granted, it has been a while since I read this one, but I remember loving it!
5. My Unfair Godmother
The sequel was adorable and funny too.
6. So Not Happening
Again, it has been a while since I read this series, but it made me chuckle!
7. I'm So Sure
8. So Over My Head
9. You Had Me at Goodbye
This one had me in stitches!
10. That's -Not Exactly- Amore
Another great, funny read.
So, there is my list for the week. I had to go back and ways to fill it.;) What books should be on my list?