This week, the subject for Broke and Bookish top ten Tuesday is top ten books that feature characters _____, so I chose to pick ten books that have characters who have interesting/unique jobs.
1. Anchor in the Storm
I've enjoyed this whole series, but this one was especially good, since the heroine works as a pharmacist, back when there weren't a lot of women who held that position. Lily is also an amazing, plucky character who is just fun.
2. Beyond All Dreams
Anna works for the Library of Congress in this one, which is pretty neat.;)
3. For Love and Honor
Maybe they don't quite fit this topic the best, but I love that this book is set in the Medieval period and that there is a Lord trying to save his keep and a Lady who has an amazing collection of art and historical artifacts.
4. Courageous
Another interesting series, this one is about a children's crusade. I love the strong heroine!
5. Against the Tide
A translator for the US Navy .
6. A Name Unknown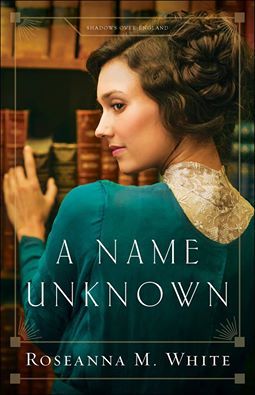 A female librarian in Edwardian times who is really a street urchin.
7. The Illusionist Apprentice
I enjoyed reading about Harry Houdini when I was a kid, so this was a fun book for me!
8. Montana Rescue series
This series covers a variety of cases that the rescue team does.
9. My Daughter's Legacy
The modern day heroine is a intern in equine therapy while the Civil War heroine is a nurse during the end of the war (who also encounters some spying).
10. Elite Guardians
A quartet of female friends start a security business and come up against all kinds of mysteries.
What interesting jobs should I have added to my list?