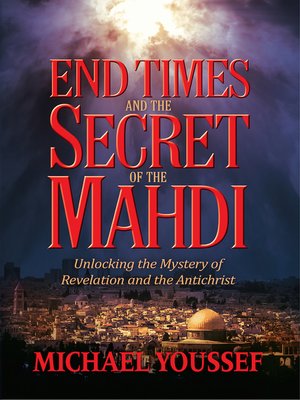 Striking parallels exist between the "Beast" of Revelation (the Antichrist) and the prophetic figure in Islam known as the Mahdi. Muslims view the Mahdi as a great savior who will lead a revolution and establish a global Islamic empire over the West. Both the Antichrist and the Mahdi are associated with the end times and the Judgment. Both possess political, military, and religious power, and both head up a one-world religion. How this affects Americans today is revealed in Youssef's prophetic The Secret of the Mahdi.
My thoughts: While I didn't agree 100% with this book, I did find it to be thought provoking, well written, and easy to get through. Michael Youssef does a fabulous job of putting together scriptures, true stories, quotes, and personal encounters to make this book flow nicely and come together. I like how he uses the book of Revelations as the main focal point through the book, while drawing from other scripture verses. While the end times are a weighty subject, I appreciate the overall message is one of hope (which, is really how it should be, but it easy to focus on the negative). This is an excellent book to read through or study with a group.
I received this book from Worthy in exchange for my honest review.