She needs a new start…He knows a reckoning is coming.
Banished from Charleston for his misdeeds years earlier, Joshua Becket built a new life on both sides of the law in Jamaica. As sugar plantation owner and member of the governing British Assembly, he's known and respected on the island. But he guards a secret identity. As swashbuckling Captain Jay, he leads daredevil privateering exploits on his ship, the Eagle, when the mood suits him. Currently, he needs a governess for his young daughter whose mother has passed.
Widowed gentlewoman Abigail Welch accepted the governess position, leaving behind her disintegrated life in Charleston. This new start in Jamaica might finally help her find healing for her broken heart after losing her husband in the Revolution and their infant son to yellow fever.
Joshua's precocious, undisciplined daughter is the drawing card that brings him and Abigail together like clashing cymbals of disagreement…and fiery attraction. Can love and the miracle power of God give them a new beginning and a happily ever after?
My thoughts: While I have read a little bit about what life was like in the Caribbean islands during the Colonial period, I still feel like I am unfamiliar with what life was like back then. So, I enjoyed picking up this story and reading about Abigail and Joshua! Right from the get go, Abigail is put in a difficult situation, when the ship transporting her to the island is attacked by pirates. This story covers a variety of different aspects about life back then, including some of the uncomfortable ones, like slavery. I appreciated Abigail and her spunk! This is a fun story to read. I look forward to reading more by the author!
I received this book from Celebrate Lit. This is my honest review.
Click here to get your copy! This post contains affiliate links.
About the Author
Elva Cobb Martin is a wife, mother, and grandmother who lives in South Carolina with her husband and a mini-dachshund. A life-long student of history, her favorite city, Charleston, inspires her stories of romance and adventure. Her love of writing grew out of a desire to share exciting stories of courageous characters and communicate truths of the Christian faith to bring hope and encouragement. Connect with her on her web site at https://www.elvamartin.com/ .
More from Elva
I had an amazing thing happen when first beginning The Sugar Baron's Governess. My precious husband had booked a week for us in a comfortable condo at Myrtle Beach, South Carolina, to help me concentrate on my plotstorming—without the "do me" call of our vacuum, washing machine, or phone calls when at home. Of course, he likes to fish from a pier while I'm writing.
The first morning I sat at the kitchen table overlooking the Atlantic, with my laptop, researching Jamaica and especially the historic Maroon settlement of warriors and escaped slaves in the mountains that could play a part in my story. I was also praying for the Lord to help get a good start on this fourth novel in my series. Should I even be including the fierce Maroons in my plot?
A knock came at the door. I had requested no room service, so I was surprised to be interrupted. When I answered it, a black male employee asked if we needed any cleaning done or fresh linens. I almost gave him a short answer, wanting to get back to my laptop, but my ear discerned a British accent. –Here's our amazing conversation:
"Where are you from?"
"Jamaica."
I opened the door wide and invited him in. "That's most interesting. I'm writing a novel set in Jamaica."
His eyes widened. "You are?"
"Yes, in fact," I gestured to my laptop, "I'm right now researching a group of warriors in historic Jamaica, called the Maroons. Know anything about them?"
His mouth fell open. "I'm a descendant of the Maroons."
I got a tingling chill up my arm. How likely was this kind of thing to happen? He further told me he never worked the 15th floor but for whatever reason, had been assigned our floor that day. He told me was a Christian, and he shared several things with me about the Maroons and how they finally won their independence and rights the British government of Jamaica had long withheld. At times, because of their desperate existence, they did hurtle down from their mountain strongholds and burn sugar plantations, as history records.
I decided I had a definite confirmation to include the Maroon warriors in my Jamaican story. They are instrumental in convincing my hero Joshua Becket to turn back to God when his life and plantation are sorely threatened. Whoops, there I go giving away some of the story! Hope you enjoy Joshua and Abigail's exciting, romantic adventure in Jamaica. Can they survive and make it back to Charleston and a happily ever after?
Blog Stops
Debbie's Dusty Deliberations, August 23
Texas Book-aholic, August 24
For Him and My Family, August 25
deb's Book Review, August 26
Ashley's Clean Book Reviews, August 27
Inklings and notions, August 28
Locks, Hooks and Books, August 29
Truth and Grace Homeschool Academy, August 30
Connie's History Classroom, August 31
Holly's Book Corner, August 31
Happily Managing a Household of Boys, September 1
Betti Mace, September 2
Pause for Tales, September 3
A Good Book and Cup of Tea, September 4
Beauty in the Binding, September 5 (Author Interview)
Of Blades and Thorns, September 5
Giveaway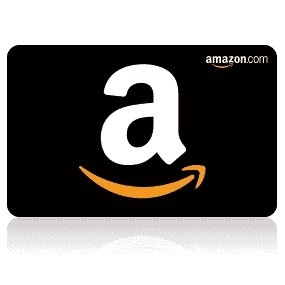 To celebrate her tour, Elva is giving away the grand prize of a $50 Amazon gift card!!
Be sure to comment on the blog stops for nine extra entries into the giveaway! Click the link below to enter.
https://promosimple.com/ps/20e11/the-sugar-baron-s-governess-celebration-tour-giveaway