Luke Davenport has been fighting all his life–for respect, for country, and for those unable to fight for themselves. But now that his Horsemen brothers are domesticated, he's left alone to battle the wildness within. When an opportunity arises to take a job on his own, tracking down a group of rustlers, he jumps at the chance.
Damaris Baxter has mastered the art of invisibility. Plain and quiet, she hides in books and needlework, content to be overlooked. Until her brother dies suddenly, leaving her custody of her nephew. She moves to Texas to care for Nathaniel, determined to create the family for herself that she never thought she'd have and to give him the family he desperately needs.
When Nate finds himself knee-deep in trouble, Luke's attempt to protect him leaves Damaris feeling indebted to the Horseman. But suspicions grow regarding the mysterious death of Damaris's brother. And the more questions they ask, the more danger appears, threatening the family Luke may be unable to live without.
My thoughts: I didn't read the whole series before jumping into this story, which worked out okay, but the other Horsemen show up, so it would have been nice to have their stories as well before reading about Luke and Damaris. It didn't keep me from enjoying this story though!
I loved getting to know Luke and Damaris as they are thrown together and must deal with the belligerent, grieving teen sent on a course of destruction. When it becomes clear that something more is going on, they must work together to get to the bottom of the mystery surrounding the death of Damaris' brother. This is a wonderful book to pick up and enjoy! I recommend reading the series in order, but this story can be enjoyed on it's own.
I received this book from Celebrate Lit. This is my honest review.
Click here to get your copy! This post contains affiliate links.
About the Author
For those who love to smile as they read, bestselling author Karen Witemeyer offers warmhearted historical romance with a flair for humor, feisty heroines, and swoon-worthy Texas heroes. Voted #1 Readers' Favorite Christian Romance Author in 2019 by Family Fiction Magazine, Karen is a multiple award-winning author and a firm believer in the power of happy endings. She is an avid cross-stitcher, tea drinker, and gospel hymn singer who makes her home in Abilene, TX with her heroic husband who vanquishes laundry dragons and dirty dish villains whenever she's on deadline.
More from Karen
Meet Luke and Damaris
As the Hanger's Horsemen series comes to a close, I'm thrilled to introduce you to Luke Davenport and Damaris Baxter. If you haven't read the other books in this series, don't worry. This one stands on its own just fine.
Luke
Luke Davenport is a former cavalry officer who is part of an elite squad of men known as Hanger's Horsemen. Haunted by the horrors of war, this group of Texas legends has spent the last few years fighting for justice on behalf of those who cannot fight for themselves. Luke is Matthew Hanger's right-hand man, but when Matt retires the Horsemen in favor of a more settled life with his new wife, Luke is left feeling adrift. So when a solo job comes his way to track down rustled cattle, he jumps at the opportunity.
Known for his strength, his size, and his skill with his fists, I modeled Luke after a pair of football players, Howie Long and JJ Watt. He's a man of action with a bit of wildness inside, yet his ability to memorize Scripture earned him the nickname Preach. He's a godly man with scars, seeking to find his place as his Horsemen brothers move on to new phases of life.
Damaris
Damaris Baxter has been invisible her entire life. Plain of face and quiet of manner, she it's the epitome of unremarkable. While she dares heroic feats and grand adventures between the covers of her favorite books, life outside the pages consists of little more than needlework and dull conversation with her great aunt. Until her brother dies under suspicious circumstances and she travels to Texas to care for her nephew. Determined that the "Texas Damaris" will be bolder and braver than her former self, she sets out to win the heart of a grieving boy and ends up mixed up in a dangerous murder plot with a handsome cowboy who actually sees her.
When creating Damaris's character, I gave her two of my favorite hobbies—reading and cross-stitching. She shares other similarities with me as well. She's a quiet person who dislikes making waves, but when family needs her, there's nothing she won't do to help. Her questionable baking skills might also have found some inspiration in my personal experience. Just ask my husband about my famous transparent chocolate chip cookies.
Opposites Attract?
I love to explore what brings people together, and while it's a common idea that opposites attract, I've always believed that there must be some core commonalities beneath the differences to bind a couple together for a lifetime. So, while Luke and Damaris seem to be stark opposites—he an adventure-seeking soldier used to solving problems with guns and fists; she a quiet, proper lady used to escaping problems with books and needlework—they actually have several core commonalities. They both crave belonging and family, they both value God's Word, and they both have a strong, protective instinct toward those they care about. This core common ground is what serves as the foundation for their relationship.
Now that you've been introduced to Luke and Damaris, I hope you'll join them on the adventure that leads them to love.
Blog Stops
Book Reviews From an Avid Reader, June 25
Debbie's Dusty Deliberations, June 25
Ashley's Clean Book Reviews, June 26
Truth and Grace Homeschool Academy, June 26
Locks, Hooks and Books, June 27
Book Looks by Lisa, June 27
Where Faith and Books Meet, June 27
Bliss, Books & Jewels, June 28
Daysong Reflections, June 28
For Him and My Family, June 29
Jeanette's Thoughts, June 29
Abba's Prayer Warrior Princess, June 30
Pause for Tales, June 30
lakesidelivingsite, June 30
Mypreciousbitsandmusings, July 1
Sylvan Musings, July 1
deb's Book Review, July 2
Happily Managing a Household of Boys, July 2
Jodie Wolfe – Stories Where Hope and Quirky Meet, July 2
Babbling BeckyL's Book Impressions, July 3
Bizwings Blog, July 3
Gina Holder, Author and Blogger, July 4 (Author Interview)
Mary Hake, July 4
Inklings and notions, July 5
Simple Harvest Reads, July 5 (Guest Review from Mindy Houng)
Connie's History Classroom, July 6
SodbusterLiving, July 6
Texas Book-aholic, July 7
A Good Book and Cup of Tea, July 7
Through the Fire Blogs, July 7
Splashes of Joy, July 8
Melissa's Bookshelf, July 8
Giveaway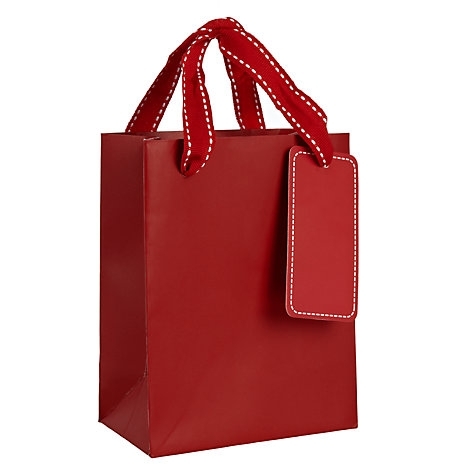 To celebrate her tour, Karen is giving away a Hanger's Horsemen prize bundle consisting of autographed copies of all three books in the series, a custom mug, and Horsemen swag!! (U.S. Only)
Be sure to comment on the blog stops for nine extra entries into the giveaway! Click the link below to enter.
https://promosimple.com/ps/1f45c/in-honor-s-defense-celebration-tour-giveaway