Innocent mistakes can have dire consequences.
Pricilla Middleton only attended the Lemoore house party to keep her friend out of trouble. Now, her only chance to keep from becoming a gossip column headline is to sneak aboard her brother's ship and pretend she'd been visiting him instead of taking part in the debacle. Before she can speak to her brother, the ship sets sail, and the man in charge is not at all who she expects.
Captain Tobias Prescott, son of an infamous war hero, has been assigned on a critical mission to deploy warships in St. Kitts for battle in New Orleans. Unfortunately, his orders require him to assume command of a friend's ship, and he must weigh anchor the instant the former captain is escorted down the gangplank. When they reach open waters, the last thing he expects is to find a woman hiding in the captain's cabin, yet his mission is too urgent to return her to England.
The Middleton name has always brought Tobias trouble, and Pricilla is no exception. As the waters clear and the temperature warms, the danger escalates too. Yet Tobias discovers the intuitive and strong woman who struggles to hide her anxiety is nothing like her disloyal brother. He may lose the opportunity to help his country, but perhaps he can still save the woman who's rescued his heart.
My thoughts: I enjoyed returning to this series again, with it's well written characters and rich historical background. I have enjoyed going on many a voyage with this series!
This story was such a fun one, with Priscilla finding herself on the wrong ship, with complete strangers. I can only imagine how terrifying that would be! And, I could sympathize with Tobias and his exasperation with having a woman on his ship, and one with the Middleton name to boot. This book might be my most favorite of the series, since it was so unique. I highly recommend picking this story up!
I received this book from Celebrate Lit. This is my honest review.
Click here to get your copy! This post contains affiliate links.
About the Author
Lorri Dudley has been a finalist in numerous writing contests and has a master's degree in Psychology. She lives in Ashland, Massachusetts with her husband and three teenage sons, where writing romance allows her an escape from her testosterone filled household. Find her online at www.lorridudley.com.
More from Lorri
Priscilla Middleton's character begged for her story to be told. The Captain's Quest is the fourth book in the Leeward Island series. While it can read as a stand-alone, the heroine, Priscilla, had a brief guest appearance at the beginning of book two, The Merchant's Yield, as Lottie's closest friend. With Lottie now living on the isle of St. Kitts, that left Priscilla to navigate the London season all on her own. I imagined what mischief a young woman would find whose parents allowed her too much freedom, especially with her friend, the voice of reason, across the Atlantic.
When my close friend moved to Michigan, the loss of her physical presence left me feeling disoriented, lost, and out of place, even in familiar surroundings. There was loneliness, a desperate need to replace what was missing, and fears about being forgotten. In Lottie's absence, Priscilla clings to an unhealthy friendship, landing herself in a precarious situation, with no other option but to hide aboard her brother's ship to save her reputation and that of her family.
The biggest issue with running from problems is that we can't run from ourselves. Priscilla avoids one catastrophe only to walk right into another as Captain Tobias Prescott takes command of the ship. She blames the brooding captain for her predicament only to realize she's battling the wrong enemy. The more Priscilla tries to hide from the problems she must face within herself, the further she drifts from everyone she knows and the chance to be fully loved.
Although Priscilla's story was drafted pre-pandemic, her struggles are similar to those that surfaced during the lockdowns. Anxiety, loneliness, isolation, fear, and feelings of being disregarded mounted as the pandemic spread. Vacations, Thanksgivings, and Christmases were canceled. Families couldn't visit or see each other—the feeling of being forgotten sliced open raw wounds.
Cory Ashbury's song Reckless Love was popular as I plotted The Captain's Quest, and the lyrics from the book of Matthew of how God will leave the ninety-nine to chase after the one lost sheep developed Priscilla's story. Through its comical mishaps, dramatic twists, and struggles to prevail, The Captain's Quest is a reminder of the heights, depths, and lengths that our great God will go to show His passionate love for us.
To learn more, checkout my website at LorriDudley.com, or watch The Captain's Quest book trailer by clicking here: The Captain's Quest trailer.
Blog Stops
Debbie's Dusty Deliberations, June 1
Blossoms and Blessings, June 1
Texas Book-aholic, June 2
Just Writing, June 2
For Him and My Family, June 3
Connect in Fiction, June 3
Inklings and notions, June 4
Life of Literature, June 4
A Modern Day Fairy Tale, June 5
Batya's Bits, June 5
deb's Book Review, June 6
Kayem Reads, June 6
She Lives To Read, June 7
Betti Mace, June 7
Abba's Prayer Warrior Princess, June 7
The Adventures of a Travelers Wife, June 8
Mypreciousbitsandmusings, June 8
Rebecca Tews, June 8
Locks, Hooks and Books, June 9
Blessed & Bookish, June 9
Remembrancy, June 10
Genesis 5020, June 10
Connie's History Classroom, June 11
KarenSueHadley, June 11
Happily Managing a Household of Boys, June 12
Daysong Reflections, June 12
Ashley's Clean Book Reviews, June 12
Musings of a Sassy Bookish Mama, June 13
Simple Harvest Reads, June 13 (Guest Review from Donna Cline)
Truth and Grace Homeschool Academy, June 14
HookMeInABook, June 14
Giveaway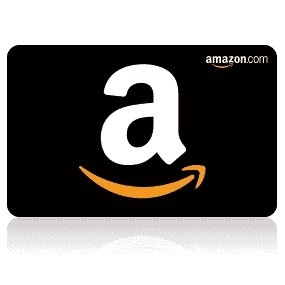 To celebrate her tour, Lorri is giving away the grand prize of a $50 Amazon Gift Card!!
Be sure to comment on the blog stops for nine extra entries into the giveaway! Click the link below to enter.
https://promosimple.com/ps/10cce/the-captain-s-quest-celebration-tour-giveaway