A tale of courage and hope in the darkest of times…
Silver Moon, the third book in the series: By the Light of the Moon, paints a stunning and poignant picture of life on the home front in Webaashi Bay, Ontario, and of three men who are a part of the Canadian Expeditionary Force during WWI.
Shamed into joining the war, the tide turns for Luis Wilson when he is steered into the depths of espionage. Injured and presumed missing, will he lose his heart to the very woman who presented him with a white feather?
Oshki and Jimmy offer a grim perspective on life in the trenches. They despair of ever returning home to the women who hold their hearts.
Meanwhile, Lily fights for the cause in her own way and rallies the female troops at home as prejudices run high and the local cafe owner is accused of being a spy.
Will the women of Webaashi Bay receive their men back unscathed? Can the power of love win out over insurmountable odds? All this drama and more plays out under the light of a silver moon.
Fans of WWI historical fiction, Christian historical fiction, and literary fiction will find Silver Moon a moving, powerful read!
My thoughts: I think that this is my favorite book in the whole series! The author does an excellent job of weaving the previous stories together and leading up to this one (yes, I would recommend reading this series in order). When Luis is giving the white feather, he joins up along with his friend Oshki. I liked the letters that were written in the story and the history that they presented. This is a wonderful, historical story that has multiple layers to it. A wonderful series to pick up!
I received this book from Celebrate Lit. This is my honest review.
Purchase a copy here! This post contains affiliate links.

About the Author
Jenny lives in Wisconsin with her husband, Ken and their pet Yorkie, Ruby. She is also a mom and loves being a grandma. She enjoys many creative pursuits but finds writing the most fulfilling.
Jenny's education background stems from psychology, music, and cultural missions. She spent many years as a librarian in a local public library but recently switched to using her skills as a floral designer in a retail flower shop. She is now retired from work due to disability.
She authored and performed a self-published musical CD entitled, Scrapbook of a Closet Poet.
Jenny's books, Ruby Moon, Blue Moon, and Silver Moon earned five-star reviews from Reader's Favorite, a book review and award contest company. Their praise: "Ruby Moon is entertaining, fast-paced, and features characters that are real. Blue Moon continues a well-written and highly engaging saga of family ties, betrayals, and heartaches… Silver Moon is a highly recommended read for fans of historical wartime fiction, powerful emotive drama, and excellent atmospheric writing"
She holds membership in the: Midwest Independent Booksellers Association, Historical Novel Society, Wisconsin Writers Association, Christian Indie Publishing Association, and Independent Book Publishers Association.
Jenny's favorite place to relax is by the western shore of Lake Superior, where her novel series, By The Light of the Moon, is set. She has self-published the first three books, Ruby Moon, Blue Moon, and Silver Moon, in her four-part series. One more novel to complete the series is planned for 2020. She is currently writing a new historical fiction series called, Sheltering Trees.
More from Jenny
Family, Friends, and Faith:
FAMILY:
Ask people what ranks high on their list of thanks, and likely it will be family. I have a wooden plaque in my kitchen with the words "Family is Forever" on it. I love my family and am so grateful for each member. We've been through the good, bad, and the ugly together, and I wouldn't trade one day of the journey. Maybe you can say the same.
I wanted to work this sort of family importance into my novels, and I hope readers will get a sense of that. In Silver Moon, family plays a big role in keeping the spirits of the fictional community of Webaashi Bay, Ontario going during WW1.
Oshki Cota, a young man from the Canadian town, fighting in the trenches on the Western Front, writes home to his wife and family, and the letters he receives back give him hope to keep fighting and hoping that he can return to his loved ones.
Mauve, Oshki's wife, leans on her husband's family as a young mother and the trials of depression and illness come calling. Her faith is strengthened by her in-laws, as they gather together to surrender Oshki to God in prayer, trusting in His love for Oshki to lead him through unknown valleys.
Luis Wilson, my main character, acting as a spy in France, is bolstered by the love and support of his family after surviving an auspicious day, fighting in Flanders with the Canadian Expeditionary Forces.
Rose, a nurse working in a hospital receiving wounded men, makes an unusual bond with the parents of her once-intended fiancé. She blooms in her faith from their love and support.
FRIENDS:
Jimmy Smith, another man from Webaashi Bay, receives letters from Lily Parsons, an old schoolmate, who he once picked on in school. Over letters of friendship, they fall in love, and Lily's words become an anchor for Jimmy in a sea of destruction.
The women of Webaashi Bay unite and do what they can to further the wartime effort and tame tensions rising at home. They form a group, meeting and talking about such things as: how to make meat and dairy rations go further, how to make new clothes from old ones, and how to can and preserve food.
Natalie Herman, the local café owner, accused of being a German spy by her neighbor, must defend herself to the local constabulary. Lionhearted Lily stands by her friend and challenges the town to do the same.
FAITH:
I can't write a story without pouring my faith through my characters. My faith in God and the salvation of His Son, Jesus, is integral to who I am as a person and as an author. I've lived through some dark days, and I know that God was with me in the midst of those. And He will continue to be in the future. Although, I have not lived through a physical war, I've lived through a mental and spiritual one, and I battle with my health every day. I hope my writing reflects the deep places I have been to in the voices of my characters and their experiences.
TIME TOGETHER:
During our current health crisis around the world, we've come to realize just how important time together is as family and friends. We cherish the times and opportunities when we can see our loved ones.
Participating in or hosting tea parties has always been an activity I liked to do with friends and family. In Silver Moon, I have several scenes including friends, family, and tea—imagine that. In the back of the book, I included my own recipe for a lovely tea. Let's have a cup together, shall we?
Thank you for reading! The very best of blessings to you,
Jenny
Autumn Comfort Tea
This is a recipe for a hand-blended tea from ingredients that I grew, except the spices.
It's simple, light, and comforting.
Ingredients:
1 and 1⁄2 T. dried apple
2 t. dried sage
2 t. dried mint
1 t. dried chamomile
2 T. cinnamon bark chips
1⁄2 t. crushed clove buds
Instructions:
Chop dried ingredients separately before measuring. After chopping mix together well.
Store in airtight container away from light.
Use 1 t. per 8oz of boiling water.
Steep for 4-5 min. in an infuser.
~
Enjoy!
Blog Stops
Connie's History Classroom, December 19
Sara Jane Jacobs, December 20
Locks, Hooks and Books, December 21
lakesidelivingsite, December 21
Libraray Lady's Kid Lit, December 22
Ashley's Bookshelf, December 23
Happily Managing a Household of Boys, December 24
Book of Ruth Ann, December 25
deb's Book Review, December 26
Debbie's Dusty Deliberations, December 27
Texas Book-aholic, December 28
Inklings and notions, December 29
Mary Hake, December 29
For Him and My Family, December 30
Artistic Nobody, December 31 (Guest Review from Joni Truex)
Truth and Grace Homeschool Academy, January 1
Giveaway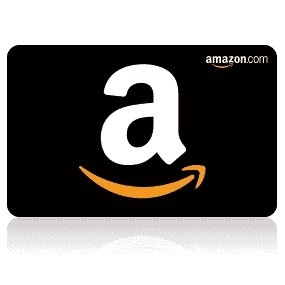 To celebrate her tour, Jenny is giving away the grand prize package of a $25 Amazon gift card and a set of earrings pertaining to the theme of the book!!
Be sure to comment on the blog stops for nine extra entries into the giveaway! Click the link below to enter.
https://promosimple.com/ps/104fe/silver-moon-celebration-tour-giveaway