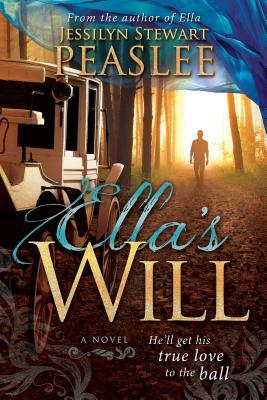 Will Hawkins is just a mere stable boy. How can he ever think to woo Ella, his once-wealthy childhood friend who is stubbornly independent, especially when his competition is the prince? Without any magic or fairy godmothers, Will must show Ella that he is her true prince charming in this perspective twist of the Cinderella story.
My thoughts: While I didn't read the first story, which tells things from the perspective of Ella, I still enjoyed this book and feel like it did just fine as a stand alone. I enjoyed getting to know Will, a young man who knew Ella as a young child before everything changed. When she is brought back into his life and he sees how her circumstances have changed, he seeks to lend her a hand. I like how Jessilyn gives us a different sort of heroine with her Ella. One who chooses a little different path than we generally think when it comes to fairy tales and happily ever after.;)
I received this book from Cedar Fort in exchange for my honest review.