This week at
The Broke and Bookish
, this week we are sharing the books that we feel differently about after time has passed. So, without further ado, here is my list for the week!
1. The Lion, the Witch and the Wardrobe
I'm kind of surprised that this story didn't scar me for life, since my mom (bless her heart) had my siblings and I watch an animated version of it when we were much to young to understand the symbolism behind the story. I remember sobbing when they killed Aslan, and it is very likely that I didn't make it to the end of the movie, I was so traumatized. So, I read this book, the first time, with a very biased opinion.;) Since then, I have decided that I love the story (and series!), I just wouldn't recommend the movie for a young audience.;)
2. The Last Battle
This is another one I read much too young, so I didn't appreciate that it is an allegory. I just focused on the fact that some of my favorite (since, by the second book into the series, I had decided that I actually liked the series. The only reason I stuck with it was because my aunt and uncle sent them to me, one at a time, for birthdays and Christmas' and I figured there must be a reason they thought I needed them. lol) characters
died
. It really is worth reading, once you have a more mature understanding of the deeper message.
3. The Hobbit
This one was touch and go for a while, but I finally decided that I liked it more than I originally thought.;)
4. The Fellowship of the Ring
This is another one that I didn't care for the first time I read it, since I got a bit lost.;) This one is probably better suited for older teens ( I was a bit young when I read it the first time).
5. Sense and Sensibility
I was an ambitious reader when I was a young teen! I tackled this one when it was recommended to me by an adult. I remember making lists of all the words I didn't know the meaning of.;) Kind of slowed the story down when you are 11 or 12.;) It was much more enjoyable just a few years latter (when I was around 15).
Books that I no longer care as much for:
6. Sadie Rose and the Daring Escape
As a kid, I think I was just thrilled to find another series set in the pioneer days.;) My standards have been raised since those days!:)
7. Nancy Drew
I loved them as a kid, but then started seeing a pattern to the mysteries.;) While they might be fun to read for nostalgia sake, the mysteries would quite disappoint now.;)
8. The Phantom tollbooth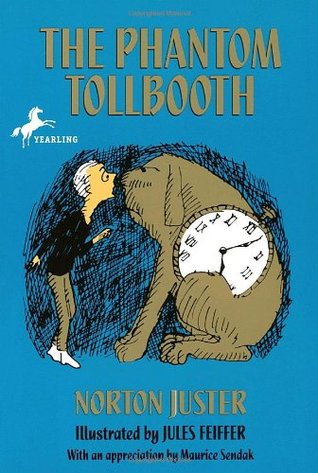 I think this one may just be better suited for a younger audience.;)
9. Curious George
While I still enjoy reading these to my children, I find (as a parent) that it is kind of annoying that his getting into trouble is always resolved and looked at as a good thing. It's not a big enough deal for me to stop reading them though.
10. The Rose Years