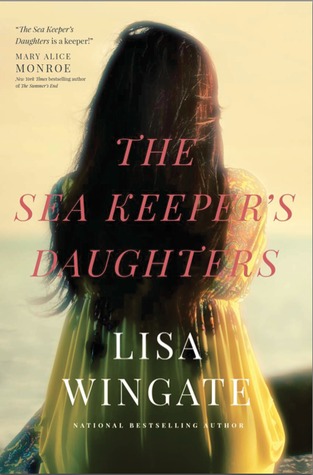 Wingate's third Carolina book follows the highly reviewed, The Prayer Box and The Story Keeper as well as related three novellas.
From modern-day Roanoke Island to the sweeping backdrop of North Carolina's Blue Ridge Mountains and Roosevelt's WPA folklore writers, past and present intertwine to create an unexpected destiny. . .
Restaurant owner Whitney Monroe is desperate to save her business from a hostile takeover. The inheritance of a decaying Gilded Age hotel on North Carolina's Outer Banks may provide just the ray of hope she needs. But things at The Excelsior are more complicated than they seem. Whitney's estranged stepfather is entrenched on the third floor, and the downstairs tenants are determined to save the historic building. Searching through years of stored family heirlooms may be Whitney's only hope of quick cash, but will the discovery of an old necklace and a depression-era love story change everything.
My thoughts: Lisa Wingate is one of my favorite authors, so I was thrilled to see this book come up for review on Netgalley! I like her current trend, which is to combine past and present into one lovely story. This book was no exception! When Whitney is pulled from her restaurant woes to deal with her ailing stepfather and given the chance to go through her inheritance, she stumbles upon letters written to her grandmother during the depression from a woman who worked as a folklore writer during the depression. As Whitney is pulled into the mystery of who the woman is, she is also given a chance to change her future.
While I haven't read the Novellas in this series (which, I hope to remedy!), I have read the other two books. This one talks a fair bit about the mystery in The Story Keeper, so I would recommend reading the books in order. You could probably get by with reading this as a stand alone novel, but somethings wouldn't make sense.
This is one of the best books I have read all year! I highly recommend it.
I received a copy of this book through Tyndale in exchange for my honest review.