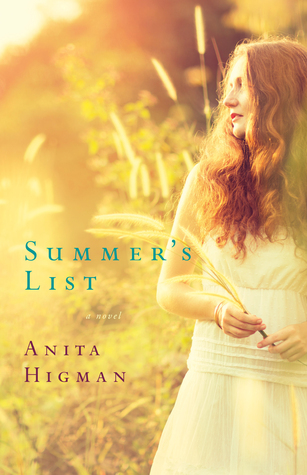 Life hadn't been easy for Summer Snow. In acts of selflessness-caring for her ailing parents and running her grandmother's bookstore-she had forfeited her youth and dreams for the needs of others. And the only tries she had at love... didn't turn out. She had the bookstore, she had her beloved granny, but she was missing something-or someone.
Opportunity strikes when Granny sends Summer on an unexpected adventure with one Martin Langtree, a kind but gangly young man from Summer's past. A childhood friendship is rekindled, a romance is sparked, and mysteries are solved in one magical Texas summer. Will Summer strike out on love again, or will things finally go her way?
My thoughts: This story is a fun, different one, about a young woman who has sacrificed to hrlp her family out. I enjoyed The characters, since they are fun and quirky, not to mention memorable. I found myself wanting to adopt some of them! The story has some delightful twists, making this the perfect sumner read (not just because of the title! lol).
I received this book from Litfuse in exchange for my honest review.