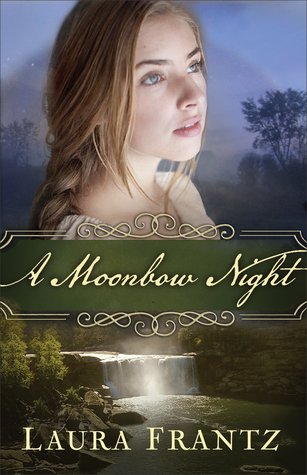 After fleeing Virginia, Temperance Tucker and her family established an inn along the Shawnee River. It's a welcome way station for settlers and frontiersmen traveling through the wild Cumberland region of Kentucke--men like Sion Morgan, a Virginia surveyor who arrives at the inn with his crew looking for an experienced guide. When his guide appears, Sion balks. He certainly didn't expect a woman. But it is not long before he must admit that Tempe's skill in the wilderness rivals his own. Still, the tenuous tie they are forming is put to the test as they encounter danger after danger and must rely on each other.
With her signature sweeping style and ability to bring the distant past to vivid life, Laura Frantz beckons readers to join her in a land of Indian ambushes, conflicting loyalties, and a tentative love that meanders like a cool mountain stream.
My thoughts: This story was incredibly fascinating! I haven't read as much about this time in history, when Kentucke was considered part of the untamed land and Indian raids were a very real fear. I thought that Laura did a fabulous job of bringing the story to life. While parts of it are sad, with life being so hard back then, she doesn't just focus on the hardships. This is an excellent story for those who love history. Laura is a master at historical details.
I received this book from Revell in exchange for my honest review.