We have been reading a ton of books from the library, so I figured that this week, I will do top ten books for young children.
1.
LMNO Peas
I love this one! I am a huge fan of text that rhymes when reading books to my daughter. This one is just fun to read!
2.
Barnyard Dance
This is another one that is fun to read! (and, another one that I may have memorized...;))
3.
Blue Hat, Green Hat
This one is a fun book to teach kids colors.
4.
1-2-3 Peas
This one is a bit different, since the counting starts to skip, and goes up to 100! Not to mention, I just have fun with all the little green peas.;)
5.
I Had a Favorite Dress
I love how ingenious the mom is in this story!
6.
The Monster at the end of this book
This one is just fun to read.;)
7.
Happy Hippo, Angry Duck
I like this one for teaching children about different moods.;)
8.
Little Green Peas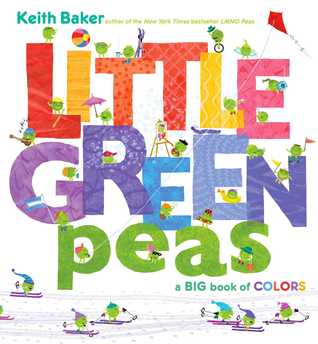 I promise that is the last Keith Baker I will post! Mostly because it is the last one by him about the little green peas.;)
9.
Flippy Floppy Jungle Animals
I love how you lift each flap to reveal an animal, and then the set turns into an animal as well!
10.
Lift the Flap Picture Atlas