This life wasn't the one she dreamed of, but happily ever afters don't always come when and how we expect.
At twenty-nine, Jeanette Williams has watched each one of her four sisters marry and start families of their own. It's hard not to believe God has forgotten the desires of her heart, especially when most people refer to her as Spinster Williams. Without the beautiful children she teaches, life would be unbearably lonely.
When the handsome widower, Theo Wallace, and his six children move into the Shenandoah Valley, every available woman is atwitter—except for Jeanette. She has no such aspirations that someone as plain as her could draw even a smattering of interest.
As life throws this unlikely couple together, Jeanette can't help but fall in love with Theo's children and their soul-wrenching plight. Before she knows it, her heart is far more invested than she could've ever imagined. And not just with the children, but with their handsome father as well. Is she headed for another heartbreak, or is it possible God had a beautiful plan in the works all along?
My thoughts: I think that this is my most favorite story in this series, since I really enjoyed Jeanette's transformation! Feeling like she has lived in the shadow of her beautiful sisters, Jeanette is-for the most part-content with her life. When a handsome, young widower moves into town, that starts to change.
I liked the message of this story and how it deals with insecurities, something a lot of us can relate to! I appreciated how Jeanette's kindness is what makes her stand out, and the sweet story that unfolds as she begins to see a different purpose for her life. This is another wonderful story by Blossom Turner!
I received this book from Celebrate Lit. This is my honest review.
Click here to get your copy! This post contains affiliate links.
About the Author
Blossom Turner is a freelance writer published in Chicken Soup and Kernels of Hope anthologies, former newspaper columnist on health and fitness, an avid blogger and published novelist of the Word Guild semi-finalist Anna's Secret. However, she has found her home in the writing of historical fiction. The power of love and romance is authentically woven into the Shenandoah Bride Series about five sisters and their love stories. She and her husband, David, have two grown children and live in beautiful British Columbia, Canada. Read more at blossomturner.com.
More from Blossom
Do You Enjoy Romance That Keeps You Thinking Days Later?
Long before I knew I could write, I loved to read. Being a hopeless romantic I gravitated to all romance stories either contemporary or historical. I soon realized that finding clean fiction but still written with the passion God created us to experience, was hard to find. (Song of Solomon is a good example of the expression of passion and love between a man and woman without being explicit.)
Given the gift of a writing career later in life one thing was for sure…I wanted to write what I like to read. Clean romance does not need to be boring. As each story pours out, I realize that writing historical fiction is my passion. I finally know what I was born to do. The Shenandoah Brides is a series of five sisters and their five love stories. Oct. 11, 2022 is launch day for the final book in the series called Jeanette's Gift.
Each book has a redeeming theme. Katherine's Arrangement, set in the beautiful Shenandoah Valley, post-civil war, speaks on how to love the way 1 Corinthians encourages, even when marriage (Katherine's is an arranged marriage) has proven to be very disappointing. The second book Amelia's Heartsong, situated in Richmond, Virginia illustrates how love transcends the pomp and circumstance of class and money and encourages us to view others the way God does. The third book, Lucinda's Defender unfolds back in the valley, and speaks of how our greatest mistake does not have to define our future. A message on second chances encourages the soul. The fourth book, Gracie's Surrender once again set in Richmond, speaks of a life dedicated to the ministry of God helping the underprivileged orphans. Gracie learns that God can upset even our best intentions with a better plan.
However, the message for this fifth book, Jeanette's Gift, is a subject so near and dear to my heart. Growing up in an environment that tore me down instead of build me up, proved to be invaluable in writing on this subject. The theme of this book—healing from low self-worth—is a topic that many will relate to.
Jeanette suffers from low self-worth and believes God has forgotten her. A very valuable process unfolds with truth and techniques that work today. Jeanette learns to accept that how life unfolds is up to the sovereignty of God, and He can be trusted. She also breathes in the truth of how she is, indeed, fearfully and wonderfully made.
My prayer is that as Jeanette grows toward healing in the story, that any reader suffering in this same way will embrace the steps on how to break this vicious cycle. I know from first-hand experience healing is possible, and I long to get that message out there.
Although this book can easily be read as a stand-alone, enjoying the whole series as the family saga unfolds will deepen the experience.
I sincerely hope you enjoy the read as much as I enjoyed the write. I love to hear from my readers. Contact me at http://blossomturner.com
Blog Stops
Debbie's Dusty Deliberations, October 11
Vicky Sluiter, October 11
Texas Book-aholic, October 12
Inklings and notions, October 13
deb's Book Review, October 14
Blogging With Carol, October 14
Locks, Hooks and Books, October 15
lakesidelivingsite, October 16
Abba's Prayer Warrior Princess, October 16
Ashley's Clean Book Reviews, October 17
Simple Harvest Reads, October 17 (Guest Review from Donna Cline)
Connie's History Classroom, October 18
For Him and My Family, October 18
Truth and Grace Homeschool Academy, October 19
Mary Hake, October 19
Happily Managing a Household of Boys, October 20
Splashes of Joy, October 21
Pause for Tales, October 22
Holly's Book Corner, October 22
Christina's Corner, October 23
"To Every" BOOK "There is a Season", October 23
Bizwings Blog, October 24
Giveaway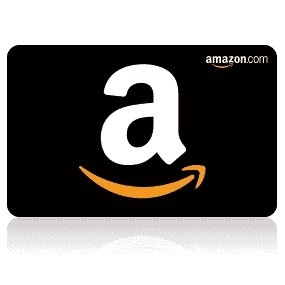 To celebrate her tour, Blossom is giving away the grand prize of a $50 Amazon gift card!!
Be sure to comment on the blog stops for nine extra entries into the giveaway! Click the link below to enter.
https://promosimple.com/ps/21e09/jeanette-s-gift-celebration-tour-giveaway