She's desperate to keep her secret hidden, but he's a determined Marquis.

As the son of a duke, Maxwell Oliver Weld, Marquis of Daventry, is allowed entry into the finest of London's ballrooms, access to political figures, and advice from the best physicians. Yet, his wealth and contacts won't heal his friend, Charlie, who's dying from consumption. Hopeful for a miracle, Max persuades Charlie to sail across the Atlantic to stay in the Artesian Hotel on the island of Nevis and bathe in its famous healing springs. Max's optimism is washed in doubt as the truth unravels about the hotel, its hot springs, and the beautiful caretaker.
The blaze of Evelyn Mairi Sheraton's fiery side has long since been snuffed out. Hunted by a vengeful man from her past, only fortitude and the island's sanctuary have kept Evelyn alive. She will do whatever it takes to keep her precious secret safe, even work for the demeaning Artesian Hotel owner, Edward Rousseau. However, when a jaunty marquis and his ailing friend arrive, sparks ignite, but Evelyn fears the revealing of her secrets will burn her to ash.
The elusive Evelyn may tend to Charlie's well-being, but she stirs Max's protective nature. He'd like nothing more than to remove her from the wretched employment of Edward Rousseau, yet that might endanger Charlie's health even more. Refusing to give up on a miracle, Max waters her guarded heart, certain beauty will rise out of ashes. But when her secrets come to life, will love be worth the price?
My thoughts: This book may be the best one yet in this series! I enjoyed the dynamics of the character and how the author did such a marvelous job of bringing all the characters to life. I really appreciate a story that has well portrayed secondary characters, which this one does. Max is a noble man who has brought his good friend to the island in hopes of Charlie being healed from an incurable disease. Even though Max is titled, he is a wonderful, humble man who is true blue to his friend. He and Evelyn knew each other in the past, but it has been years since mistakes and secrets changed the course of her life. I love how Charlie and his solid testimony of God's love leads her to some realizations of her own.
This is a wonderful story to pick up!
I received this book from Celebrate Lit. This is my honest review.
Click here to get your copy! This post contains affiliate links.
About the Author
Lorri Dudley has been a finalist in numerous writing contests and has a master's degree in Psychology. She lives in Ashland, Massachusetts with her husband and three teenage sons, where writing romance allows her an escape from her testosterone filled household. Find her online at www.lorridudley.com.
More from Lorri
Some characters whisper to an author from the recesses of their imagination. For me, Maxell Weld, the Marquis of Daventry, commanded to have his story told. Max appears in my first book, The Duke's Refuge, as a sure-of-himself, fixated-on-fishing, eight-year-old son of the island schoolmaster who happened to be a Duke in hiding. Now Max is grown, and although he still holds the same quirky characteristics of his youth, he bears the weight of being a marquis and the responsibility of adulthood.
The duty to care for and protect those he loves prompts Max to return to the Leeward Islands to save his closest mate, Charlie. He's confident that God, with a bit of help from the famous healing springs in Nevis, will save Max's life. However, Charlie has his own plans to unite the caring but secretive hotel caretaker, Evelyn Sheraton, with his buddy Max.
In the middle of writing, The Marquis's Pursuit, my cousin passed away suddenly. He was newly married, in his early thirties, and in the process of renovating a house when he became sick. He started losing weight, and before doctors could figure out what was wrong, he went into organ failure and died. My heart still aches for those he left behind, especially his wife and my aunt and uncle.
As I wrote, the lines between fiction and reality blurred, and it's hard to believe my tears didn't fry out my laptop as I typed. But I'm grateful for how God used Max's journey to help me to process why bad things happen, and how ultimately, God has a bigger plan that, at times, we can't see or fathom.
God doesn't always work in straight lines. Sometimes we must battle problems and issues to touch as many people as possible on our journey toward heaven. Stories, especially romances in my opinion, broaden our understanding of how those we love comfort and carry us through illness, pain, and sorrow. Max and Evelyn reminded me to stay anchored to those we love, lean on each other's faith, and most importantly, that love conquers all.
To learn more, check out my website at lorridudley.com, or watch The Marquis's Pursuit book trailer by clicking here: The Marquis's Pursuit Trailer.
Blog Stops
Debbie's Dusty Deliberations, April 13
Remembrancy, April 14
She Lives To Read, April 14
For Him and My Family, April 15
Texas Book-aholic, April 16
Miriam Jacob, April 16
Inklings and notions, April 17
Betti Mace, April 18
Genesis 5020, April 19
Life of Literature, April 20
deb's Book Review, April 20
Truth and Grace Homeschool Academy, April 21
Connie's History Classroom, April 22
Blossoms and Blessings, April 23
Ashley's Clean Book Reviews, April 23
Simple Harvest Reads, April 24 (Guest Review from Donna Cline)
Happily Managing a Household of Boys, April 25
Locks, Hooks and Books, April 26
Giveaway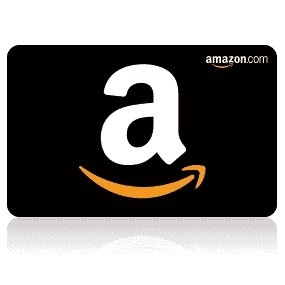 To celebrate her tour, Lorri is giving away the grand prize of a $50 Amazon Gift Card!!
Be sure to comment on the blog stops for nine extra entries into the giveaway! Click the link below to enter.
https://promosimple.com/ps/1cc7d/the-marquis-s-pursuit-celebration-tour-giveaway