Will one choice save her kingdom from destruction?
During a time of peace and prosperity, Princess Airell of Daireann is given the rare privilege of choosing her own suitor. As eligible rulers from all over Ardena vie for her hand, a betrothal to Prince Tristan of Órlaith seems to be the clear choice. Yet, in the midst of Lady Airell's happiness, the winds of change are coming.
When an evil usurper from the north rises to power and his forces attack the southern kingdoms, peace in Ardena is shattered. With Daireann under siege, the princess must find the courage to protect her people. Will Lady Airell choose to sacrifice her own happiness in order to save her kingdom?
Get swept up in an epic adventure while reading this Christian medieval romance filled with themes of faith, redemption and forgiveness.
My thoughts: This is an excellent book to pick up! I love that it surprised me with the plot twists as Princess Airell is faced with choice after choice on how to do what is the best for her kingdom without getting lost in the process. This is such a wonderful story that was not formulaic. I thought that the author did a wonderful job of writing an enjoyable story! I look forward to reading more by Rachel!
I received this book from Celebrate Lit. This is my honest review.
Purchase a copy here! This post contains affiliate links.

About the Author
Rachel Skatvold is a Christian author and stay-at-home mom from the Midwest. She enjoys writing inspirational romance and encouraging blogs. Rachel completed her first series, the Riley Family Legacy Novellas in 2014 and is now working on the Hart Ranch Series, set in the Montana wilderness and the Ladies of Ardena Series, set in medieval times. She is also a contributing author in the Whispers in Wyoming, Brides of Pelican Rapids and Independence Island Series. Other than writing, some of her hobbies include singing, reading and camping in the great outdoors with her husband and two young sons. You can find more information about Rachel and her books on her website: www.rachelskatvold.com.
More from Rachel
The Ladies of Ardena Series has been by far my favorite series to write because the stories are adventurous fast-paced tales with themes of faith, hope and redemption. While I am more well-known for my contemporary western and small-town romance series, I have always been interested in history and fascinated with the medieval time period. Although Ardena is a fictional land, it is inspired by Irish and Scottish culture, in honor of my ancestors. Each book is also inspired by one of my six nieces and is dedicated to them. For that reason, these stories have a special place in my heart.
Lady Airell's Choice follows the eldest daughter in the Daireann royal family who has come of age. Since it is a time of peace in the land, her father allows Airell to choose her own suitor. She is excited to start a new chapter in her life, but her dreams for the future are shattered when a usurper from the north kills her father and wages war against Daireann. Princess Airell is forced to choose between her own happiness and the survival of her kingdom.
Lady Airell's story is inspired by Psalms 23 1-3 NLT which says: "The Lord is my shepherd; I have all that I need. He lets me rest in green meadows; he leads me beside peaceful streams. He renews my strength. He guides me along right paths, bringing honor to his name." This verse is relevant during Airell's time and in our lives today as well. We may not face the same perilous circumstances with evil kings and perilous voyages across the sea. Our battles are a little different these days, but God is still the same. He can help us through any trials and lead us down the correct path if we put our faith in Him.
Thank you for following this Celebration Tour for Lady Airell's choice. To learn more about this book and the others in the series, please read the summary below and visit the series page on Amazon. Also, don't' forget to sign up for the giveaway for a chance to win a $25 Amazon Gift Card! Blessings.
Blog Stops
Texas Book-aholic, August 20
Debbie's Dusty Deliberations, August 21
For the Love of Literature, August 22
Inklings and notions, August 23
Novels Corner, August 24
deb's Book Review, August 24
For Him and My Family, August 25
Older & Smarter?, August 26
Connect in Fiction, August 27
Labor Not in Vain, August 27
Blossoms and Blessings, August 28
Adventures of a Travelers Wife, August 29
Locks, Hooks and Books, August 30
Pause for Tales, August 31
Emily Yager, September 1
Artistic Nobody, September 2 (Guest Review from Donna Cline)
Giveaway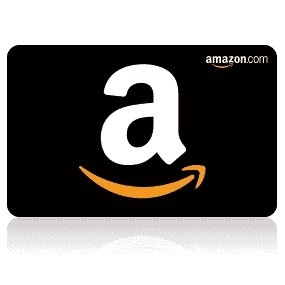 To celebrate her tour, Rachel is giving away the grand prize of a $25 Amazon gift card!!
Be sure to comment on the blog stops for nine extra entries into the giveaway! Click the link below to enter.
https://promosimple.com/ps/ffa1/lady-airell-s-choice-celebration-tour-giveaway