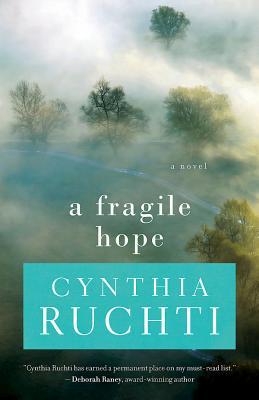 Josiah Chamberlain's life's work revolves around repairing other people's marriages. When his own is threatened by his wife's unexplained distance, and then threatened further when she's unexpectedly plunged into an unending fog, Josiah finds his expertise, quick wit and clever quips are no match for a relationship that is clearly broken.
Feeling betrayed, confused, and ill-equipped for a crisis this crippling, he reexamines everything he knows about the fragility of hope and the strength of his faith and love. Love seems to have failed him. Will what's left of his faith fail him, too? Or will it be the one thing that holds him together and sears through the impenetrable wall that separates them?
My thoughts: This book is an excellent, well written story that will hold your attention from start to finish! When Josiah gets a call that his wife has been in an accident and is in a coma, he rushes to her side, only to discover that he has missed the signs that their relationship is not what he thought it was. As secrets emerge, he must make the choice to either stick to his vows or abandon her as she seems to have wanted. While I enjoyed this story, I did get tired of Josiah, since a lot of the book is spent in his thoughts.;) That said, I think Cynthia does a wonderful job of portraying the turmoil one would go through in a situation like this.
I received this book from Litfuse in exchange for my honest review.