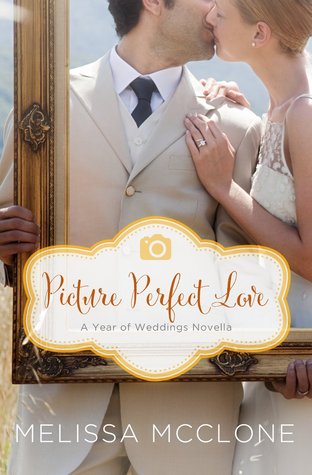 Meet the people who make it all happen – the planners, the photographers, the musicians who have helped orchestrate the perfect day for countless couples as they find their own happy endings in the second Year of Weddings novella collection.
When image becomes everything, it's up to love to refocus the heart.
Photographer Jenna Harrison wants every bride and groom to look picture perfect on their special day, putting her heart into every wedding to give the couple memorable images of their love. But her own heart is still broken, the unworn wedding dress hanging in her closet a reminder that relationships aren't always as perfect as they look through her camera lens. But Jenna has faith that she will find true love. Until then, she must be patient and trust in God's plan and His perfect timing.
Attorney Ashton Vance is the one that got away. When an embarrassing Photoshopped picture of put an end to his political aspirations, he blamed Jenna. So what if the photo led to his being offered a dream job and changing his life for the better? Jenna betrayed his trust, and two years later, Ashton's heart still hasn't recovered.
It was me. His younger sister's three words turn Ashton's world upside down. He must ask Jenna's forgiveness, but can he risk his heart a second time? Even if Jenna can forgive him, dare he hope for a second chance at her love?
My thoughts: I have mixed feelings about novellas, since it can be nice to have a short story to enjoy, but sometimes they lack the character development that I like to have in the stories I read. Melissa McClone does a wonderful job of engaging readers in this sweet story that has plenty of back ground and development, making it a perfect summer read. I enjoyed getting to know her characters and look forward to checking out some of her other books!
I received a copy of this book from Litfuse in exchange for my honest review.