The Still Small Voice Leads the Way
Because of their faith, twelve-year-old Lauren and her younger brothers, Aiden and Ethan, prevailed in the battle for the Tower of Light. But their victory did not stop the Dark One. Darkness continues to spread across Zoura's frontier.
Now, in a vision, Mother tells them to light a second tower in Blooming Glen. Before they can set out on their journey with the Knight Protector, their Uncle arrives with a different set of instructions. He doesn't trust the Knight Protector or the Mighty Mercenaries and believes the children should go to grandma's house instead.
Unyielding in his belief, Uncle unknowingly leads the children off their path. And a misguided acolyte follows them. Lurking in the shadows, he strikes at every opportunity as the dark forces prepare to descend.
Lauren, Aiden, and Ethan are Zoura's last defense. Can they convince their Uncle of the truth—that he must listen to the still small voice—and make it to Blooming Glen before the Dark One's forces overtake them?
My thoughts: This story is an excellent one to pick up and enjoy as a family! I thought that the premise was interesting and I am enjoying getting to know the characters as they seek to listen to the Still Small Voice. I loved that they are kind hearted children who are concerned about their Uncle's welfare, even when the reader might be feeling like there are warning signs for them not to be so trusting of him. I also love the setting. This is a delightful fantasy style series that will delight readers of all ages.
I received this book from Celebrate Lit. This is my honest review.
Purchase a copy here! This post contains affiliate links.
About the Author
Allen Brokken is a teacher at heart, a husband and father most of all. He's a joyful writer by the abundant grace of God. Follow his endeavors @towersoflight, @twodadsandajoke, and http://www.brokken.net. Your children can grow their own faith and love of God by following the adventures of Lauren, Aiden, and Ethan (plus their pets!) at instagram.com/towersoflight.
More from Allen
Still Small Voice is the much anticipated 2nd book in the Towers of Light series. We will be launching the book with a Celebrate Lit tour on July 24th. Come on the tour to learn about some of the places author Allen Brokken visited to research the unique frontier setting for the series. Five of the tour stops are interviews where he shares what he learned at different historical locations as well as his inspiration for the second book which focuses in listing for the Holy Spirit's still small voice.
As defenders of the light, three children embark on a journey to stop the dark forces invading their land.
Louder than ever before, the message of listening to the holy spirit's still small voice resonates with an urgency that demands action.
"Still Small Voice by Allen Brokken is an adventure of a lifetime! Filled with mystery, action, family bonds, and a healthy dose of animal friends this second book in the Tower of Light Series is a fantastic continuation of the journey of siblings Lauren, Aiden, and Ethan. Their quest to spread the Light as Darkness creeps across the land is a faith-filled adventure worth joining. ~Katie Clark, author of the Enslaved Series"
Blog Stops
Texas Book-aholic, July 23
For the Love of Literature, July 24
Artistic Nobody, July 25 (Author Interview)
Inklings and notions, July 26
Library Lady's Kid Lit, July 27
Vicky Sluiter, July 28 (Author Interview)
Debbie's Dusty Deliberations, July 29
Truth and Grace Homeschool Academy, July 30
A Baker's Perspective, July 31 (Author Interview)
Blogging With Carol, July 31
deb's Book Review, August 1
A Reader's Brain, August 2
Through the Fire Blogs, August 3 (Author Interview)
For Him and My Family, August 4
My Devotional Thoughts, August 5 (Author Interview)
Giveaway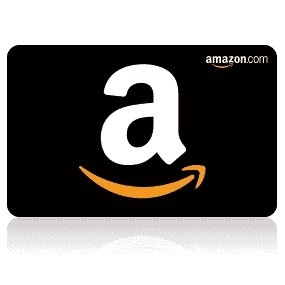 To celebrate his tour, Allen is giving away the grand prize of a $50 Amazon gift card!!
Be sure to comment on the blog stops for nine extra entries into the giveaway! Click the link below to enter.
https://promosimple.com/ps/fe32/still-small-voice-celebration-tour-giveaway