Although human eyes see only a river separating Israel from the Promised Land, primordial powers of darkness are determined to prevent a crossing that will change the world.
In the thrilling sequel to Balaam's Curse, Acsah, Othniel, Jonathan and their friends sort through the rubble of the Midianite war for pieces of the simple and innocent life they've lost. But there is no going back. While nearly drowning in personal rivers of disappointment, grief, and fear, they hardly notice the Jordan River slowly rising to an impassable, raging torrent. By the time they do, Moses is dead. Yahweh has made it clear that Joshua is his chosen replacement, but the people have little faith that this hesitant man can lead them into Canaan.
To bolster confidence, Joshua sends Salmon and another young spy across the river in a reconnaissance mission that plunges them into a world where evil prowls in broad daylight and death waits in the darkness. They escape the depraved city of Jericho only by the quick thinking of a Canaanite girl who risks her life in exchange for a promise of rescue. Now her life and the future of the world depend on crossing that river.
My thoughts: Once again, C.L. Smith brings the Bible alive with her Biblical based fiction! I enjoyed the solid story that she writes about Jericho and the days surrounding the Israelites march around the city. I highly recommend picking this series up, since it has done such a wonderful job of bringing the Bible to life.
I received this book from Celebrate Lit. This is my honest review.
Purchase a copy
here!
This post contains affiliate links.
About the Author
C.L. SMITH, former missionary and junior high English/history teacher, has been captivating audiences around the world for years with the timeless thrill of biblical tales. Now in her retirement years she is writing The Stones of Gilgal biblical novels. The books weave her lifetime love of learning and people into the fabric of obscure ancient texts, creating an unforgettable tapestry of rich scenes and colorful characters.
The narrative unfolds from the viewpoint of six minor biblical characters who experienced the miracles and mayhem of the era of Joshua (stories recounted in the last half of Numbers through parts of Judges) bringing this ancient world to life. This deeply-researched telling, of old stories makes them new again and relevant to our world today. She has completed three of six books in the series. The books are chronological, each adding layers to our understanding of the characters and their life situations, but each book can be enjoyed as a story complete within itself.
Learn more at www.stonesofgilgal.com
More from C.L. Smith
HAVE YOU EVER?
tried reading Old Testament stories and wondered why such violence is found in the Good Book?
heard anyone say, "I like Jesus, but the God of the Old Testament seems so blood-thirsty and vengeful"?
wondered how Joshua's army—slaughtering whole towns because God told them to—was different from ISIS and other militant religious armies today?
Have you ever wished you had good answers for people who ask those questions?
Imagine a story that deals with those questions and reads like the high adventure of an epic fantasy novel. Well, you don't have to imagine. The Stones of Gilgal novels tackle those tough questions.
A River to Cross is the second book of The Stones of Gilgal series––but plunge right in! Each book can be read as a story complete within itself.
Background from book one: The children of Israel celebrate their arrival at the border of Canaan, their long-awaited Promised Land. But the evil prophet Balaam has been hired to stop them. His plot turns their joyful celebration into a nightmare. Balaam's Curse threatens the very existence of God's people on earth, leads to the death of the last of the Exodus generation, and leaves their children reeling.

Setting for book two: The crisis is past. Acsah, Othniel and friends begin picking up the pieces of their shattered lives. Their parent's generation is gone, but against all odds, they survived the rebellion, plague, and war initiated by Balaam's Curse. Like a loving grandfather, Moses gathers his people together for his final words. He reviews the covenant law and appoints Joshua as their new leader. The people grieve the loss of their mountain of strength. But inspired by the passion of his farewell speeches, the people look to the future with fiercely bright hope. They will cross the Jordan and claim their inheritance. What could possibly go wrong?
The Characters
Six of the major characters in this series are minor but real people found in scripture. They all came of age during the era of Joshua, experiencing the transition from the Wilderness Wanderings to finding a home in the Promised Land. They all crossed the Jordan, witnessed the fall of Jericho and the sun standing still at a word from Joshua—life-changing events shaping them for leadership roles as mature adults in the book of Judges.
Othniel

, who becomes the first hero-Judge of Israel––Judges 3:7-11

Acsah

, only daughter of the heroic Caleb––Judges 1:12-15

Rahab

, the courageous Canaanite harlot not only saved by faith but honored with a place in the lineage of King David and Jesus Christ. Joshua 2

Salmon

, prince of the tribe of Judah, future husband of Rahab––only found in genealogies: Ruth 4:18-22, Matthew 1:5

Phinehas

, grandson of Aaron, warrior of righteousness and future high priest––Numbers 25, 30, Joshua 22, and Judges 20,

Jonathan

, grandson of Moses––Judges 17-18
Plus

Abihail

, fictionalized daughter-in-law of the biblical Achan, Joshua 7
Blog Stops
Inklings and notions, June 16
Blossoms and Blessings, June 17 (Author Interview)
Batya's Bits, June 17
For the Love of Literature, June 18
Emily Yager, June 19
Betti Mace, June 20
Older & Smarter?, June 21
Library Lady's Kid Lit, June 22
Artistic Nobody, June 23 (Author Interview)
Mary Hake, June 23
Texas Book-aholic, June 24
Through the Fire Blogs, June 25 (Author Interview)
She Lives To Read, June 26
deb's Book Review, June 26
Debbie's Dusty Deliberations, June 27
A Baker's Perspective , June 28 (Author Interview)
For Him and My Family, June 29
Giveaway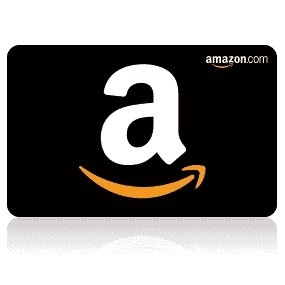 To celebrate her tour, C.L. is giving away the grand prize of a $50 Amazon gift card!!
Be sure to comment on the blog stops for nine extra entries into the giveaway! Click the link below to enter.
https://promosimple.com/ps/fc82/a-river-to-cross-celebration-tour-giveaway