Does the truth really set you free?
Paige Hall doubts it, after her boyfriend Justin tells her he's over it, leaving her with a broken heart and crushed dreams. When Justin disappears, she can't help but try to find out what happened to him. But when the more she searches, the more problems arise, she can't help but wonder if it would be better to just accept the lie…
My thoughts: This book grabs the reader's attention from the get go, with starting off that Paige's ex-boyfriend is missing and it seems like most aren't all that concerned to figure out what happened. As the story unravels, mysteries find answers through the twists and turns. I enjoyed this story and how it was suspenseful! Paige is a unique character who seeks for the truth.
This book is about teens and addresses some of the issues that young people face today, with drinking, drugs, and the like. The author does a good job of handling it though.
I received this book from Celebrate Lit. This is my honest review.
Purchase a copy here! This post contains affiliate links.
About the Author

Nancy E Wood was born into a missionary family and lived in Hungary until she turned twenty. Her whole childhood, she loved reading and stories, writing some of her own, but never believing she actually had the talent to be an author. Speaking multiple languages, she never thought she would be good enough in any to become a wordsmith.
Her senior year of high school, she was encouraged to write short stories, one of which turned into Perfect, a novel that couldn't stay short. After sharing it with a few people, she decided to get it published a couple years later. She went to college in Florida, where she studied English and Music. After graduating, she married and moved to California. She published her second standalone book, I'll Take the Lie, in the summer of 2019 and is currently working on a sequel to Perfect. She also runs a blog for young women, where she writes relatable and motivational posts that point to God. She has also done some speaking in different Christian schools and youth groups, encouraging teens to pursue Christ through some of the most difficult years of their lives.
More from Nancy
What's truth? Why is it important? Does everyone have their own kind of truth or is there only one?
Those were questions I was dealing with in my college Apologetics class while I wrote I'll Take the Lie, and I thought that theme would fit so well into the story.
The idea came to me a long time ago. I was really into The Great Gatsby at the time and wanted to write a story from a bystander's point of view. Originally titled What's Wrong with Alex?, Paige, the worried sister of Alex, who drastically changed over his first semester of college, wants to find out what happened to him. But the deeper I went into the story, the more Paige's character shone through, and she soon became the protagonist with her ex boyfriend's mysterious disappearance. The whole theme tied into what I was studying about apologetics and truth, so the messy pieces all came together into a solid plot.
Paige isn't a believer, and she doesn't really care about the idea of truth and spirituality until she gets dragged into it. It's my hope that this book story helps young adults like me think deeper and question their beliefs. We get so caught up with our own happiness, we don't always want to accept the hard truth. But, like Paige, we need to think about whether we can keep living pretend lives or if the truth really does set us free.
Blog Stops
Book Reviews From an Avid Reader, May 20
Wishful Endings, May 21 (Author Interview)
deb's Book Review, May 21
For the Love of Literature, May 22
Texas Book-aholic, May 23
Through the Fire Blogs, May 24 (Author Interview)
Debbie's Dusty Deliberations, May 24
Library Lady's Kid Lit, May 25
Older & Smarter?, May 26
Inklings and notions, May 27
For Him and My Family, May 28
Quiet Quilter, May 29
Vicky Sluiter, May 30 (Author Interview)
CarpeDiem, May 30
Truth and Grace Homeschool Academy, May 31
Locks, Hooks and Books, June 1
Pause for Tales, June 2
Giveaway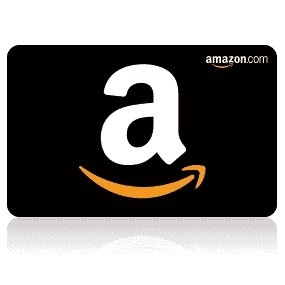 To celebrate her tour, Nancy is giving away the grand prize of a $25 Amazon gift card!!
Be sure to comment on the blog stops for nine extra entries into the giveaway! Click the link below to enter.
https://promosimple.com/ps/fa02/i-ll-take-the-lie-celebration-tour-giveaway