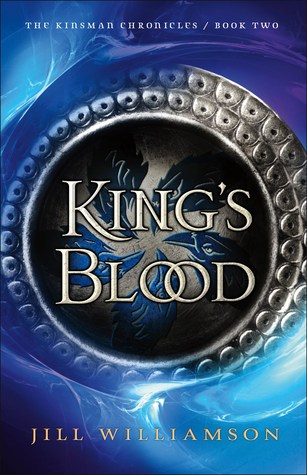 Jill Williamson's Fantasy Saga Continues!
In the second volume of Jill Williamson's Kinsman Chronicles, a remnant has escaped the destruction of the Five Realms and now lives on several hundred ships adrift at sea. As a flock, they sail north into the unknown in hopes of finding land that might become their new home.
As the king's illness worsens, SAr Wilek takes authority over the expedition and struggles to rule the disjointed people, while assassination attempts, vicious serpents, and dark magic endanger his life.
One prophecy has come to pass, but another looms dauntingly in the future. Who is this Deliverer? And if the Magonians have him, what might that mean for the realm of Armania?
My thoughts: Be prepared to not get much accomplished once you start this book! Jill has a way of writing totally engrossing stories. I'm enjoying this series, since it is fast pace and is told from multiple characters viewpoints. While a little dark for young readers, I would highly recommend this series to high schoolers on up.
I received this book from Bethany House in exchange for my honest review.