Without passion, there is no love. Without love, is she even living?
Living with limits protects a heart from hurt. After unexpectedly losing her husband, it's a lesson Katie Blake has learned well. From moving in with her elderly father to staying at home with her son, Sammy, Katie's life has been arranged to avoid further pain.
After three years, life feels stagnant. It's time to carefully venture into the world once again. Sammy needs friends his age, and Katie needs a project to focus on.
As Sammy adjusts to preschool, Katie finds her perfect job. Her position even allows her to befriend Anna, a young mother who needs encouragement. Events also bring Nathan Phillips, a childhood friend, back into her life. Each successful step forward encourages Katie to continue opening her heart. By the time her friendship with Nathan begins to deepen, Katie is ready to pursue the relationship.
Nathan's encouragement gives Katie strength to make tough decisions regarding her father's care as his dementia progresses. But when Sammy is injured while in Nathan's care, Katie knows she's made a mistake. It won't happen again. Abandoning their relationship in favor of safety is only the beginning. Katie has felt God calling her to help change Anna's situation, but the risk is too great. God will have to find another way to help.
It takes a strange message from her father for Katie to understand God's relentless love and desire for her life to reflect His love. But will Katie take the risk or continue limiting love in favor of a life without hurt?
My thoughts: After reading the first and second book in this series, I was thrilled to see where life has taken Katie and her family! I thought that the author did a wonderful job with the themes of this book and the struggles that Katie is facing as a single mother. Though, all mothers can relate to her questions about how to raise her son to be a godly man.
I highly recommend reading this series in order, to appreciate the story best. The characters are wonderful and Katie grows up and grows in faith as the series progresses.
I received this book from Celebrate Lit. This is my honest review.
Purchase a copy here! This post contains affiliate links.
About the Author
Heather Greer is a pastor's kid and pastor's wife from southern Illinois. Though her nest is quickly approaching the empty stage, with three of her four children out on their own, she enjoys the times she gets to spend with all her children, husband, and grandson. Equal mix geek and romantic, you could as easily find Heather watching an episode of Doctor Who as the latest Hallmark movie. Of course, you may find her baking, reading, or crafting too!
Heather's writing and teaching ministries revolve around a passion to see believers grow in their faith. Though God has used her most often with teens and adults, she has worked in ministries reaching all age groups through the years. It is Heather's prayer for God to use what she writes in her books and on her blog to challenge and encourage readers in their faith walks.
More from Heather
Authors leave a bit of themselves on the pages of what they write. Whether it comes out in a name or character's special interest or a faith lesson the author had to learn themselves before they could put in on paper, somewhere in what is written readers will find a hint of the author in the story. This glimpse into the author's world add a feeling of authenticity to the story.
My family and friends will quickly recognize at least one of these windows into my world as they read Relentless Love. Though I didn't intend it, my personal experiences with dementia and Alzheimer's care are woven into the story. While the exact details are different, I was a full-time caregiver to my grandmother through the middle and late stages of her life with dementia. Dealing with the confusion, illogical thinking, obsessing, and paranoia that are portrayed in the story is part of everyday life for a caregiver.
In including Katie's experience with her father's deteriorating mental health, I pray others facing the same struggle find encouragement and strength. And because my time with my grandma was blessed with sweet memories, in spite of the struggles, I'd like to share a recipe she passed down to me in high school. I cannot make this cookie without thinking of the one who made it first and all the lessons she taught me about what it means to love God, our families, and others.
Lace Cookies – from the kitchen of Sue Ellen Forby
Ingredients:
1 cup oats 3Tbs. flour
¼ tsp. salt 1 stick butter
1 cup sugar 1 tsp. vanilla
½ tsp. baking powder 1 egg
Directions: Mix oats, salt, sugar, baking powder, and flour. Melt butter and pour over dry ingredients. Add vanilla and egg. Mix well. Refrigerate at least one hour, until set.
Preheat oven to 350. Line cookie sheets with parchment paper. Roll dough into marble sized balls and place at least 2 inches apart on cookie sheet. Bake 8-10 minutes. Edges of cookies will be golden brown. Remove from oven and carefully slide parchment from pan to let cookies cool completely before removing them from paper. These cookies puff during cooking but flatten out completely as they cool.
Blog Stops
Truth and Grace Homeschool Academy, June 2
Andrea Christenson, June 3 (Author Interview)
For the Love of Literature, June 4
Rebecca Tews, June 5
Batya's Bits, June 6
My Devotional Thoughts, June 7 (Author Interview)
Writing from the Heart Land, June 7
For Him and My Family, June 8
Debbie's Dusty Deliberations, June 9
By The Book, June 10 (Author Interview)
Texas Book-aholic, June 11
Quiet Quilter, June 12
Artistic Nobody, June 13 (Guest Review from Joni Truex)
Inklings and notions, June 14
deb's Book Review, June 15
Giveaway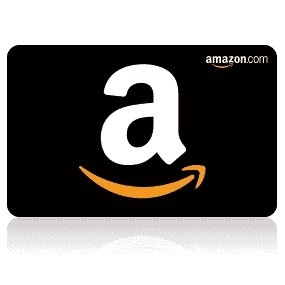 To celebrate her tour, Heather is giving away the grand prize of $30 Amazon gift card!!
Be sure to comment on the blog stops for nine extra entries into the giveaway! Click the link below to enter.
https://promosimple.com/ps/fccd/relentless-love-celebration-tour-giveaway